from the drop down list. Click "Add Employee".

The following window will appear: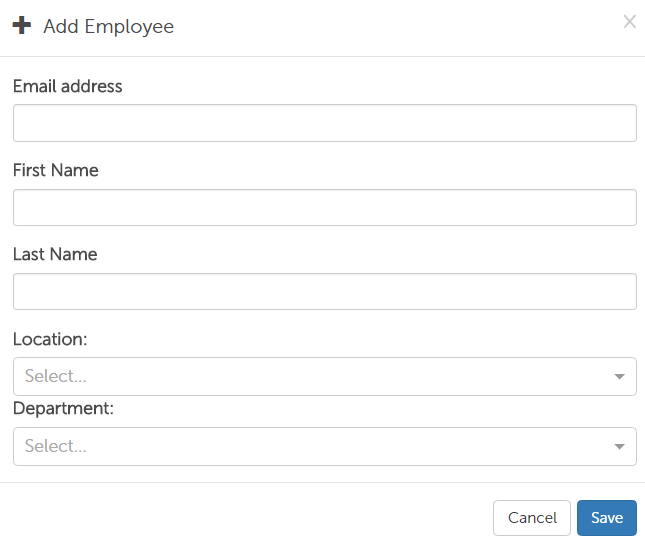 Enter all necessary information and click on "Save".
To add a larger number of employess from an Excel list, click on "Import":

and select the list you would like to upload and "Import" again to confirm.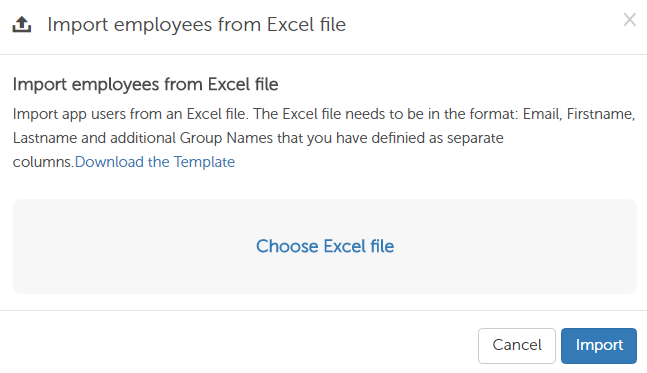 Using the template provided ensures that the data is imported in the correct format.
PLEASE NOTE: The Excel list automatically shows the same group names that you have entered into your account such as ""Location" or "Department". If you have not yet created any such groups, they will not be visible here. The groups must be created in the account first and only afterwards can the employee list be uploaded.

All employees can be seen in a list and each one can be edited by clicking:

or deleted by clicking:

The Pulse survey is available to you in German, English or Dutch. To ensure the employees receive the survey in the right language, please enter this in the "Language" column as follows:
en = English
de = German
nl = Dutch
If you create custom surveys, you need to translate these fully so that your employees can receive the survey in their own language. To find out more about how this is done, click here.
For custom surveys, the employees' languages must also be entered in the Excel list as explained above.
Read on to find out about creating and managing employee groups!
You can divide employees into groups, for example according to their location or department. Click "Manage groups" to edit, delete or add a new group: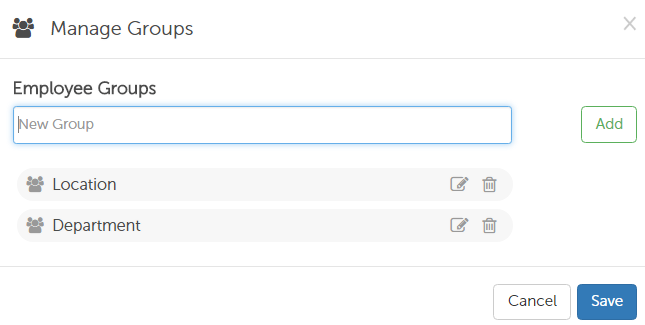 These employees can take part in the surveys that you create but have no access to the Honestly Account unless they are also added in the "User" section of the "Menu" drop down list.