After cancellation, you are welcome to use your iPad for private use. This guide will explain which steps are necessary before this is possible.
First of all, please create a service ticket via our website and send us the serial number of the device (this can be found on the back of the device or otherwise in the settings under "General" - "About").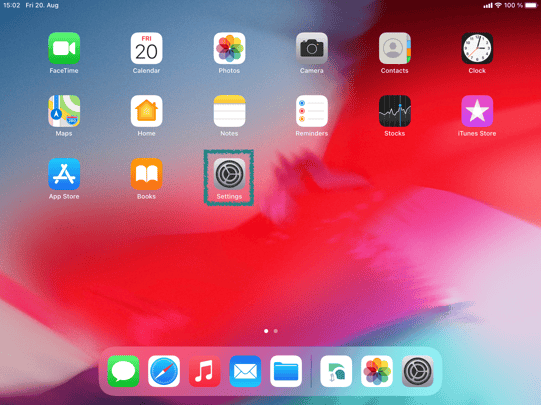 Once we inform you that the Honestly profile has been deleted from your device, please reset it immediately as follows:

If the terminal app (survey app) is open close it first.

Open the "Terminal Service Menu": press and hold your finger on the top edge of the screen until the "hidden" window appears.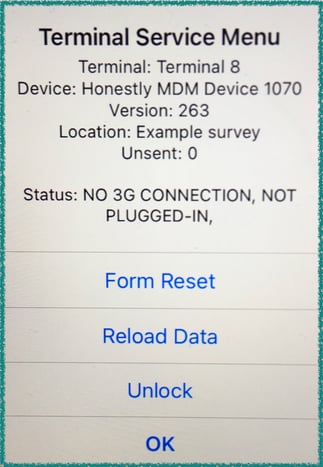 Then click on "Unlock". The device will ask you to enter the management code. You can find this 6-digit letter code in your Honestly account under "Menu" - "Terminals" - "Main". You can now close the survey by clicking on the home button (the round button at one of the short sides of the screen) and you will now be taken to the iPad's home screen (see first picture), where all apps are now visible.

Go to the settings app and look for the "General" section on the left side. Scroll down the right side and click "Reset" at the very bottom: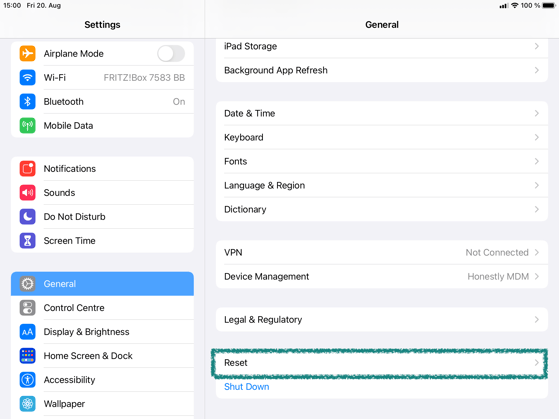 Then select "Erase all content & settings":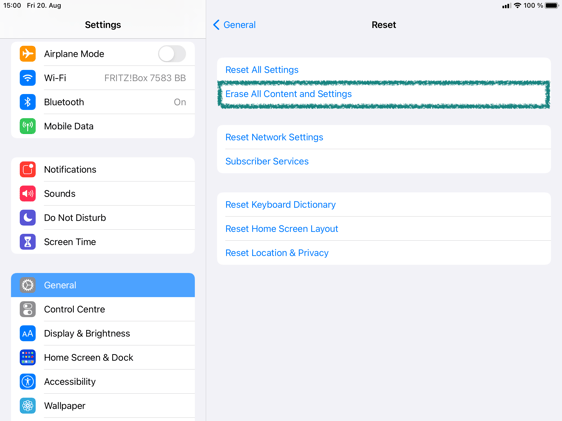 And confirm your choice by clicking "Erase":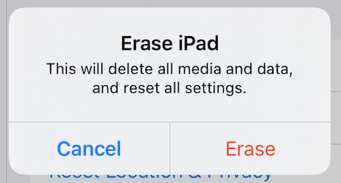 Your iPad is now ready for private use!