With the Honestly Engage App, your employees can participate in your employee surveys at any time and on the road. The Engage App allows you to send daily, weekly or special surveys to employees. They can answer the survey on their smartphone.

How do I install the Engage App on my smartphone?

Go to the App Store (for iPhone) or Play Store (for Android) on your device and enter Engage App in the search bar. Once the app is displayed, click Install.

Alternatively, you can install the app by clicking :

for iPhone devices click here
for Android devices click here

How do I log in to the Engage App?

Click on the Engage App. The login area will now appear where you can enter your business email address or code. Enter your registered email address for the Employee Survey in the field below. Then click on Login.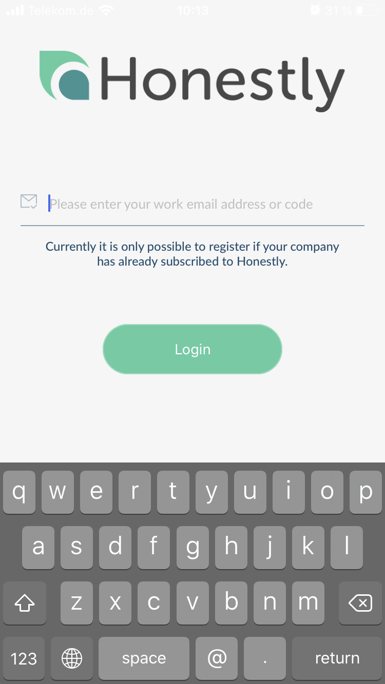 Note: It is only possible for registered e-mail addresses/users to participate in the employee survey and log in to the Engage App.

You will then receive an activation link by e-mail.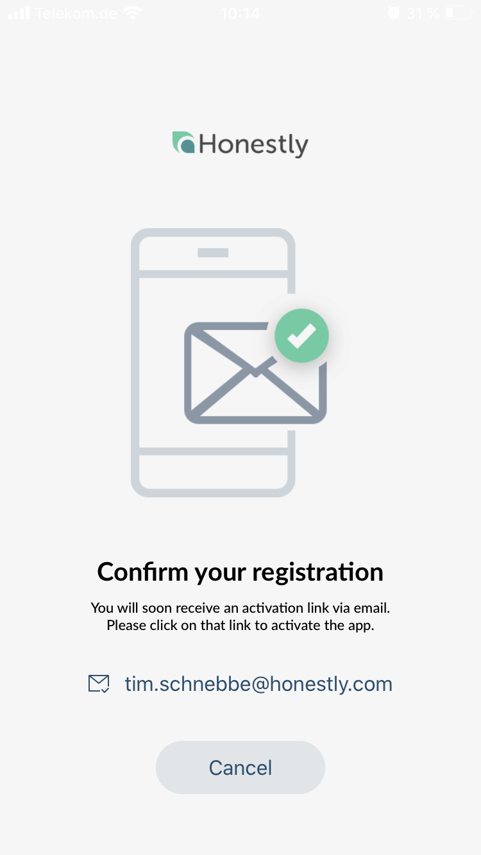 To activate the app, you need to open your email and click on "Activate now".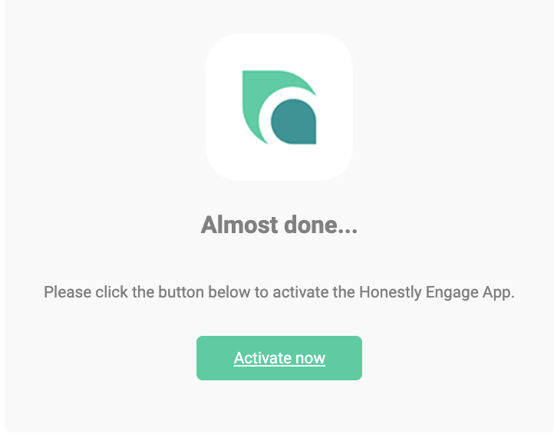 After successful activation you can open the app and continue answering surveys.

How can I change the notifications for reports and surveys?

You can use the Engage App to set whether you want to be notified about new surveys or reports, by email or by app.

Click the About icon in the top left corner:

In the "Notification Settings" area you can now choose between e-mail or direct messages and activate (green) or deactivate (grey) them. After changing the settings you can click on "Done" to go back to your reports or surveys.