Once a year, the Terminal App requires an update (not so often for Androids) . You can now do this yourself in your Honestly account on a laptop/PC!
Go into the "Terminal" section of the account and click on the first terminal on the left side.
At the top you will see the following information under "Status":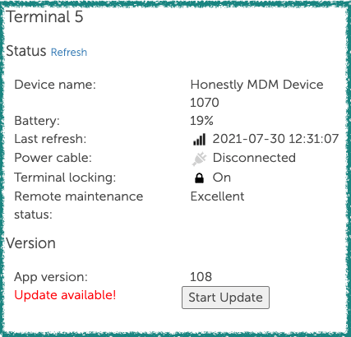 Ensure that the device is online by checking the "Last refresh" part:


If you see the "Update available" message in red and your device is online, please click on "Start Update":

Then wait a few minutes while the app is updated:


If all goes well, you will see this message: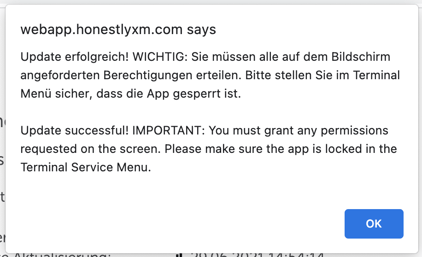 If the update doesn't work immediately on one or many devices, please make sure that they are in fact online before clicking "OK" to try again: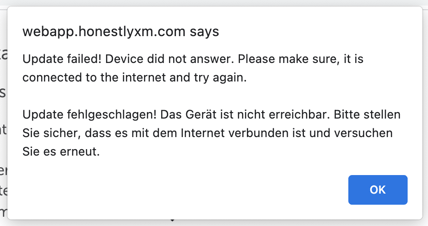 If you continue to have problems updating your devices, please create a support ticket and we will be in touch to help you out!