Go to "User Administration" by clicking the menu button (top right) and click on the user you want to remove in the user overview.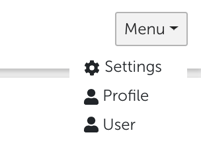 Select the respective user.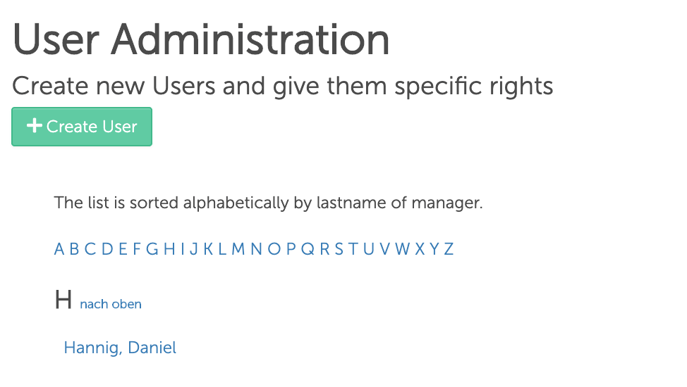 To do this, scroll down to the very bottom and click on "Delete User" at the very bottom.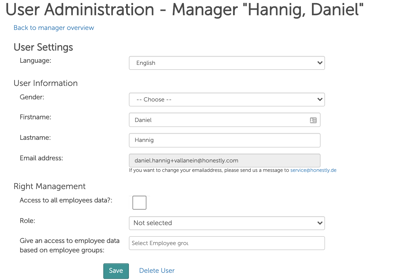 A box will appear that reads "Delete User". Confirm the deletion of the selected user by clicking on "Delete User" one more time.
Hint 1: As soon as you have clicked on "Delete User", only the user is permanently removed from the User Administration. Surveys or questionnaires that the user in question has created or to which he/she has had access will remain and will not be deleted!
Hint 2: Only admins of the account can delete users.