How do I delete an already created user?
Go to "Employees".

Select or search the respective user and click on the name.

To do this, scroll down to the very bottom and click on "Delete" at the very bottom.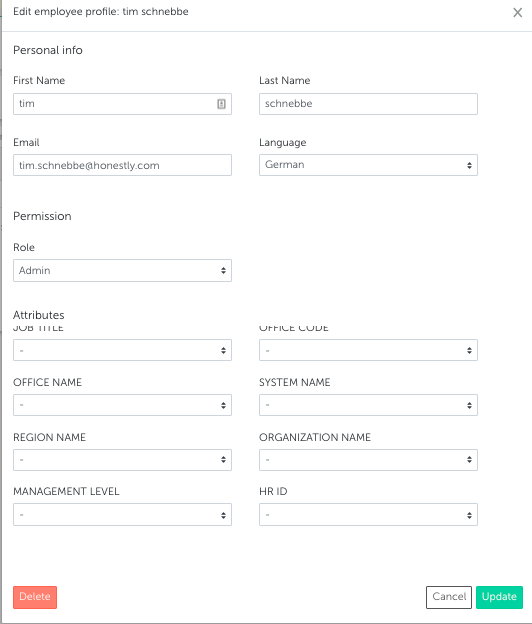 A box will appear that reads "Delete". Confirm the deletion of the selected user by clicking on "Ok" one more time.
Hint 1: Only admins of the account can delete users.