Click on the menu button (top right) and select "Settings".
Various configuration options are now available to you:

1. You can click on Account Configuration and adapt it to your CI

By changing the "Corporate Design Color", you change the color of the progress bar and the color of the smileys for your surveys: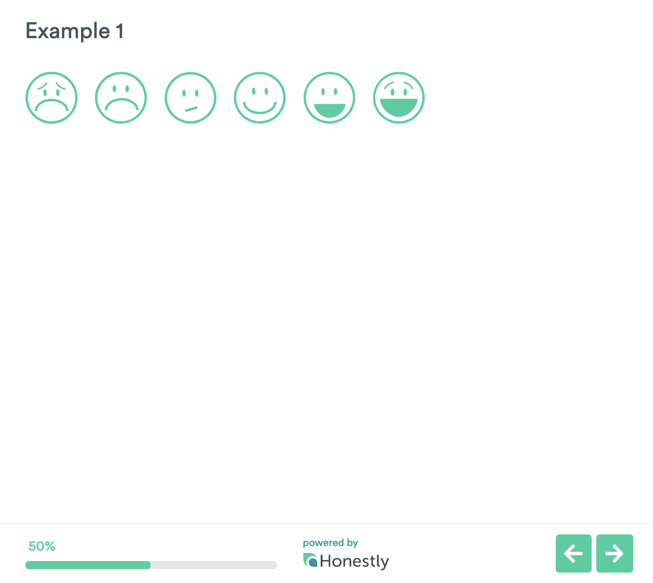 You can also change the colors of the pie charts and bar charts, so that they are displayed in the colors of your company in the evaluations as well as in the dashboard.

2. You can also further customize the sent E-mails:

The logo you upload here will appear in sent surveys as well as in the evaluation platform on the top left and also in some exports.
The E-mail color you choose will change the general color of the E-mail and the main color of the survey.
The E-mail address of the sender can also be adjusted here.
Last but not least, you can of course update your current data, such as first and last names.
The main language of the account can also be set to different languages.
The default languages that each user can set are German and English.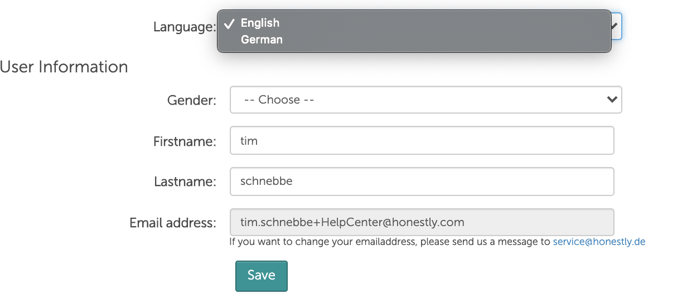 Hint: Contact your Honestly Customer Support Agent, if you need extra languages that we do not offer yet.
IMPORTANT!: You can only change the language on your account for yourself and not for other users.