General Survey Information
How can I activate my expired survey a second time?
In the Honestly System you have the possibility to reactivate surveys that have already been carried out or to send the same survey anew, so that all employees can participate in the survey again.




Click on the desired survey and then on "Activate".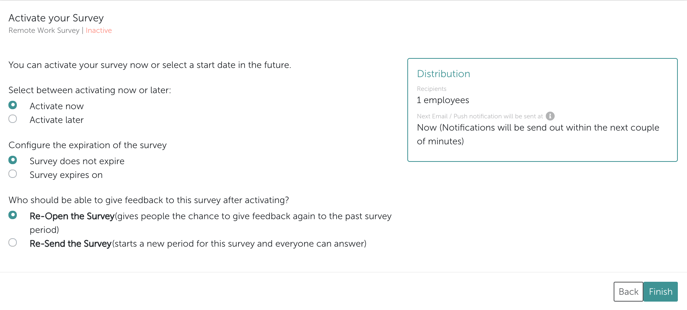 Two new options will appear in the bottom left corner.

1. Reopening the survey: If you need more time with the current survey.

2. Resend the survey: If you want to do a second survey with the same questions.




With both settings the polls will either be sent by E-mail to the people who have not yet participated in the poll or sent to all participants.