How do I filter my dashboard?
Go to "Dashboards" ,

Above the dashboard you will find various filter options to filter by time period, response options or by the groups, such as "Departments", "Gender", "Locations" etc., that you have defined for your employees: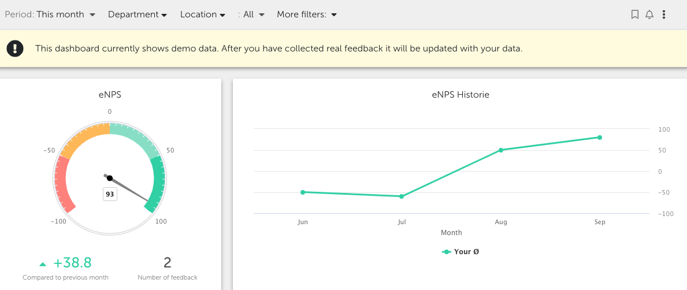 For example, if you want to filter by IT results, select them from your list:

Or select the period of time for the feedback to be displayed in your dashboard. You can choose between the following time periods, regardless of whether you have created a weekly or monthly dashboard:
All,
Today,
Yesterday,
This week or last week,
This month or last month,
This quarter or last,
This year or last,
Custom range.


If you select the period "Custome range", you can set an individual start and end date to display the collected feedback.