How can I change the number of questions in my pulse survey?
Go to the "Surveys" section and click on the "Edit" button in your pulse survey.

Please note: You can only edit your pulse survey if it is INACTIVE!

In the tab "Schedule" you can now select the number of questions to be asked from a minimum of 6 to a maximum of 116.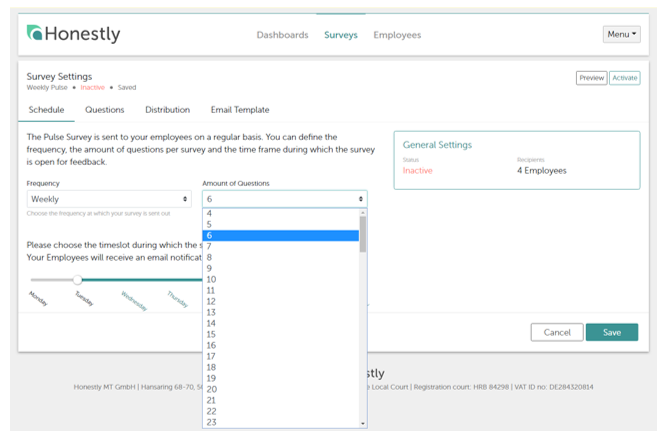 Important to know:

Although the Pulse's catalogue of questions contains 119 questions, the maximum number of questions is 116. This is due to the fact that only one of the four possible open questions is asked per survey. If you choose to select all questions, please note that the answers to some questions may influence the way others are answered.