There are 2 options why an employee cannot participate in the survey:
The employee has not been uploaded to the system (you can check this in "Employees").
The employee was not selected in the survey distribution

This would result in the employee not receiving any email at all and therefore not being able to participate in the survey.


Further, it is possible that the employee receives an email with the following message after clicking on "participate" in the survey email.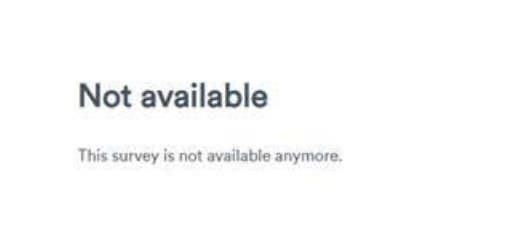 This can be caused by the following:
The employee has already participated in the survey.
The employee has distributed his personalized link and another person has participated in the survey in his stead.
The survey period has already expired.