In order to use different languages in your Honestly account, this feature needs to first be enabled. Please contact us if you would like us to do so for you:
Email: service@honestly.com
Tel: +44 203 936 4077 / +49 221 643 078 980
Translating a survey:
This article explains exactly how it's done.
Creating a survey in another language:
You can create your survey in one of over 20 languages. Here is a list of all of the languages supported by our software.
To do this, first go to the "Surveys" section and click on:

A new window will appear where you can give the survey a name and choose which language you would like to create it in: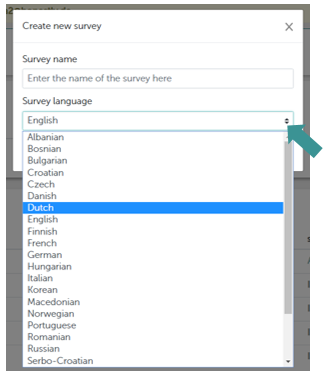 The "Take survey now" button:
This button, at the bottom of the email template, appears in one of 6 languages (including English):






If any of the other languages are selected for a new survey, this button will appear in English.
Read about how to customise the email template here.

All Honestly templates available in Dutch:
If you create a custom survey in Dutch, you can now use the Honestly templates when adding new questions.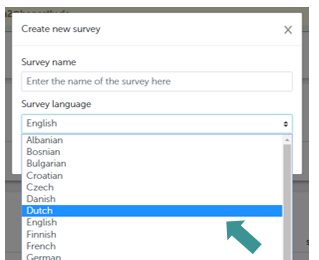 In the "questions" part of the new survey, click on "Add question" then select "Honestly templates" to see our pool of templates: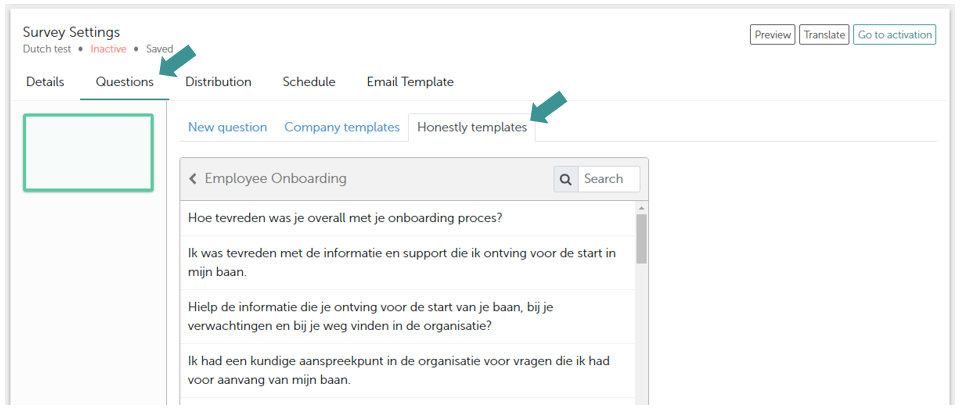 Read exactly how to create a new survey here.