A classic welcome text before the survey begins can easily be inserted in the E-Mail field.

If you are not satisfied with the field in the E-Mail or you want to display the welcome text before the survey, you can do the following:
1. Create a question with single selection and without answer options
2. Type in your welcome text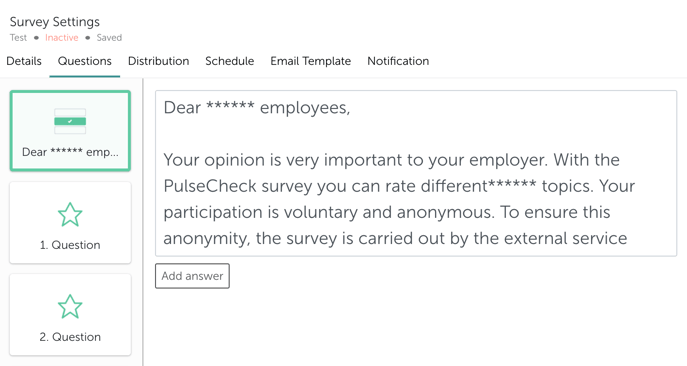 Note: Do not create answer choices, or the respondent may be confused.
3. Example of the result: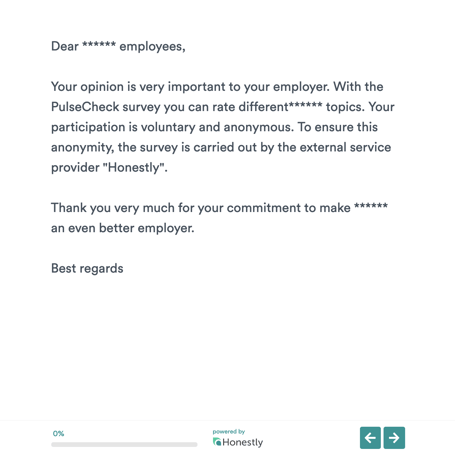 You could use this trick not only for a welcome text but also for a closing text.