How is feedback uploaded and how will I receive it?
How is feedback uploaded?
Customers can give their feedback using:
Terminals
Mobile Websites (Links and QR codes)
This information will be uploaded to your Honestly account, provided the terminal has a internet connection. If the terminal doesn't have an internet connection, the unsent data will be saved locally on the device until it does.

How will I receive the feedback?
In your Honestly Account:
In the "Feedback" section under "New Feedback".


Click here for more information about the individual feedback. And if you would like to find out more about processing the feedback, click here.

As an Email notification: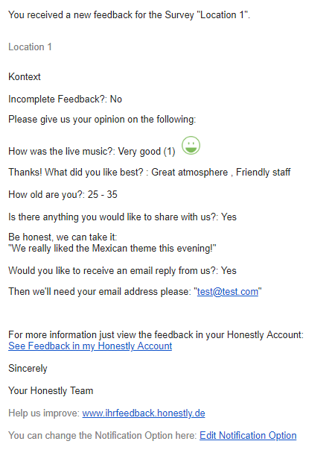 Click here to find out how to change your email notification settings.