How can I add a description to my question?
If you'd like to an extra information about your question, just follow this guide on how it's done.
It may be useful to explain a question better by adding some extra information below it. This is how it's done.
1. In the "Questions" section you will see "Describe question" underneath every question.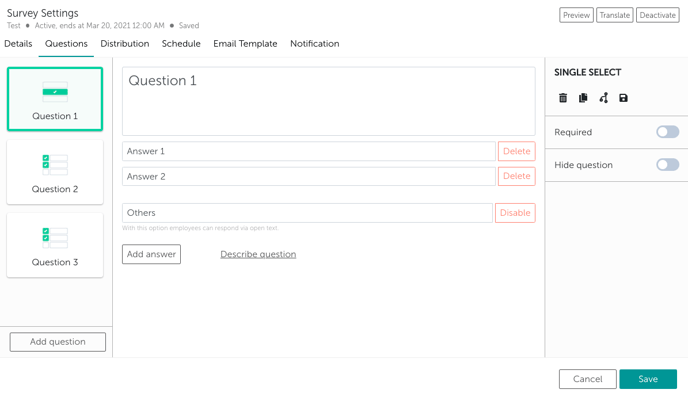 2. Click this to add further information you think may be useful to your employees inside the text field: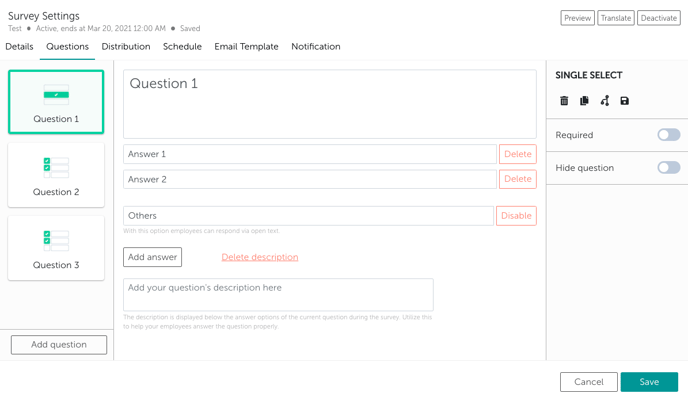 3. What you add will appear underneath the question in the actual survey and will look like this to your employees: