If you would like to give your employees the chance to enter their own answer to a single/multi select question, read on to see how it's done.
When creating a single or multi select question in the "Questions" section of your survey as below, you might wish to give your employees the possibility of entering their own answer and not only choose what you have selected as possible answers.

Enter your suggestions by clicking on "Add answer" and typing one option inside each box. Then, click on "Enable" on the right to "Allow employees to add their own answer in a text field". With this option, employees can respond via open text if they select this. You can of course, change the wording by editing this box and entering whatever you would prefer.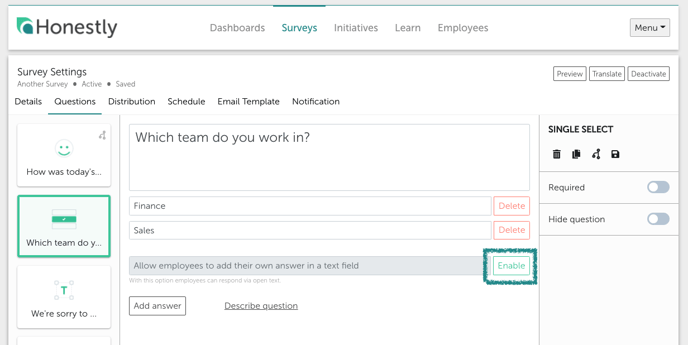 It will then look something like this: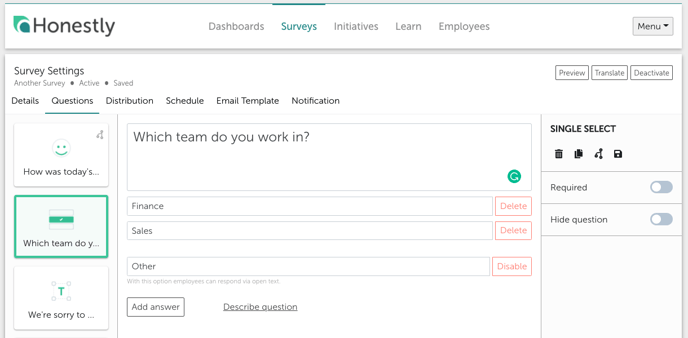 If the employees select the "Other" response, a text field will appear in which they can enter their own answer. This is a preview of how it will look to them: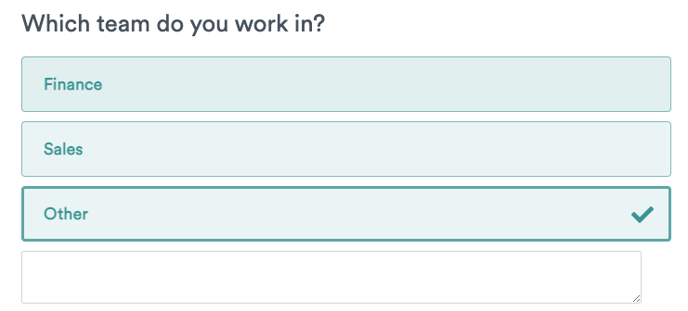 PLEASE NOTE: In order to see the open text responses to this question you will need to create a text chart in your dashboard like this:
Go to "Dashboards" and once you have selected the correct dashboard and it is underlined in green, click on the "+" to add a new chart.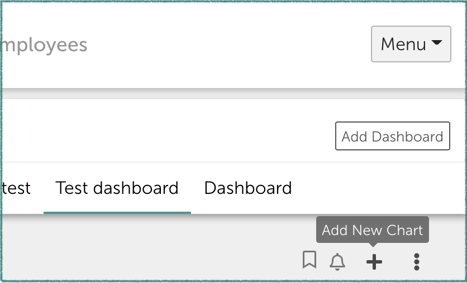 Then select the correct survey and question and a "Text" chart then save these settings: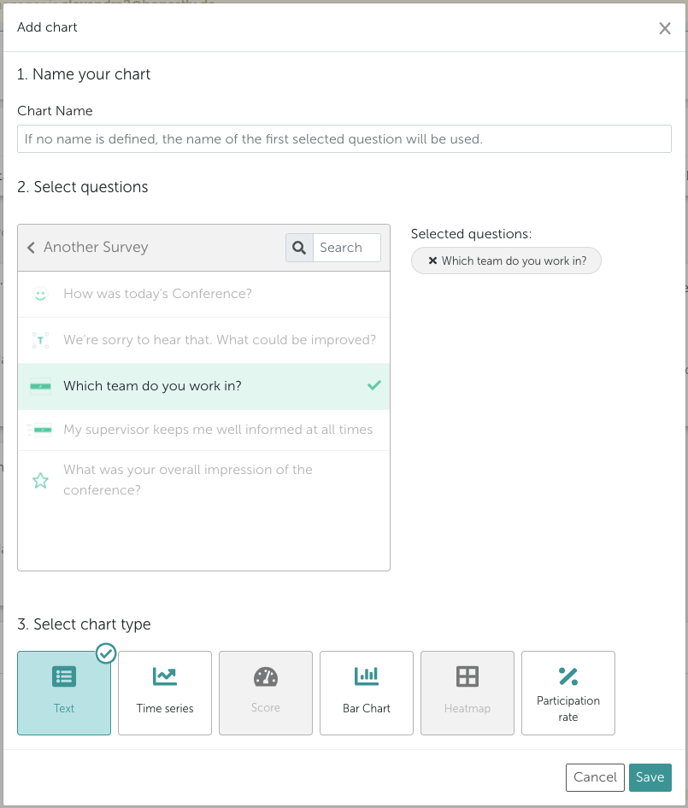 A bar chart alongside the text chart for this question would look like this:



You can adjust the position of this chart by dragging it by the title and dropping it wherever you you choose.