In order to continue working with the results after conducting a survey and to define concrete interventions, Honestly offers the 'Initiatives' feature. With this feature, interventions or initiatives can be tracked and monitored for their impact in the next survey cycle.

Initiatives can be created via the dashboard by clicking on 'A/B' next to the 3 dots on a score chart.
The score chart can be created from question types: Smiley 5 stars, NPS or single select with scale.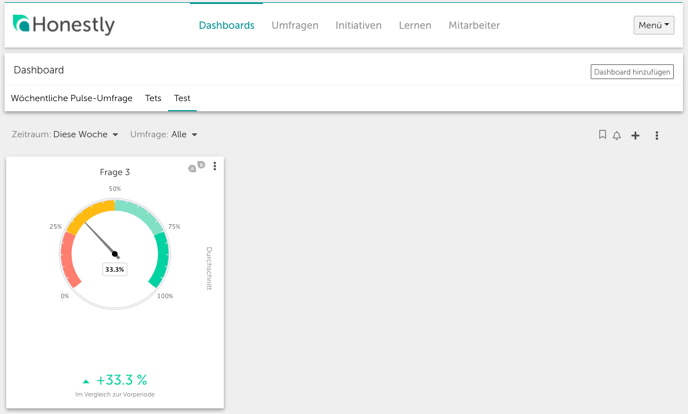 By clicking on A/B, you can record your initiative on the question or the superordinate topic block.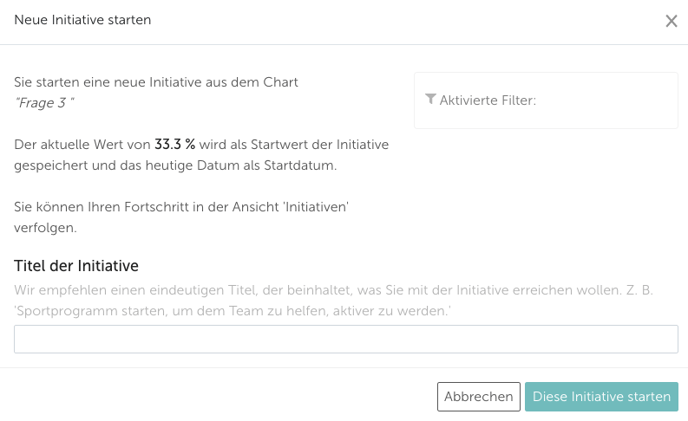 After you have saved your initiative, you can review it via the tab 'Initiatives'.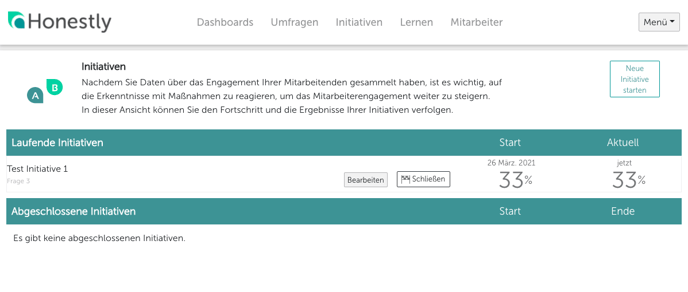 Existing initiatives can be adjusted via "Edit":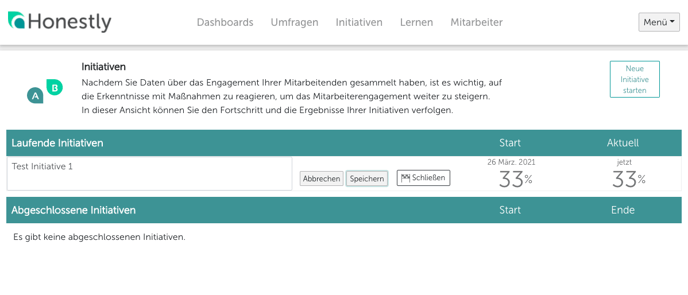 Changes to the initiatives are displayed and recorded subsequently:


After a second survey cycle, one can check if the initiative had the desired effect or if there is still need for further action. If there is little to no change, the old initiative should be closed and a new one, possibly more influential, should be started. You can do this directly from the 'Initiatives' view.

Please note the following: If you delete the graphic associated with the initiative, or even the entire dashboard that was associated with one or more initiatives, then the ongoing and closed initiatives associated with it will also be deleted.

If you delete the entire survey that an initiative is based on, but the dashboard with the graphics remains, then the initiatives will remain. Already closed initiatives are displayed unchanged with the last existing values. If an initiative was still open, but the survey has now been deleted, it will remain as an ongoing initiative with the associated start value, but it will no longer be possible to display a current value, as the survey no longer exists. This initiative can only be edited at the moment, but not deleted. If you want to delete this initiative completely, the associated graphic in the dashboard must be deleted.